Based on the Sciences of Biorisk Management and Infection Control, Microbial Warrior® Academy is a tactical system of strategy for Forensic Restoration®.
The Microbial Warrior® Academy is the most comprehensive and intensive training for biohazard remediation in the industry.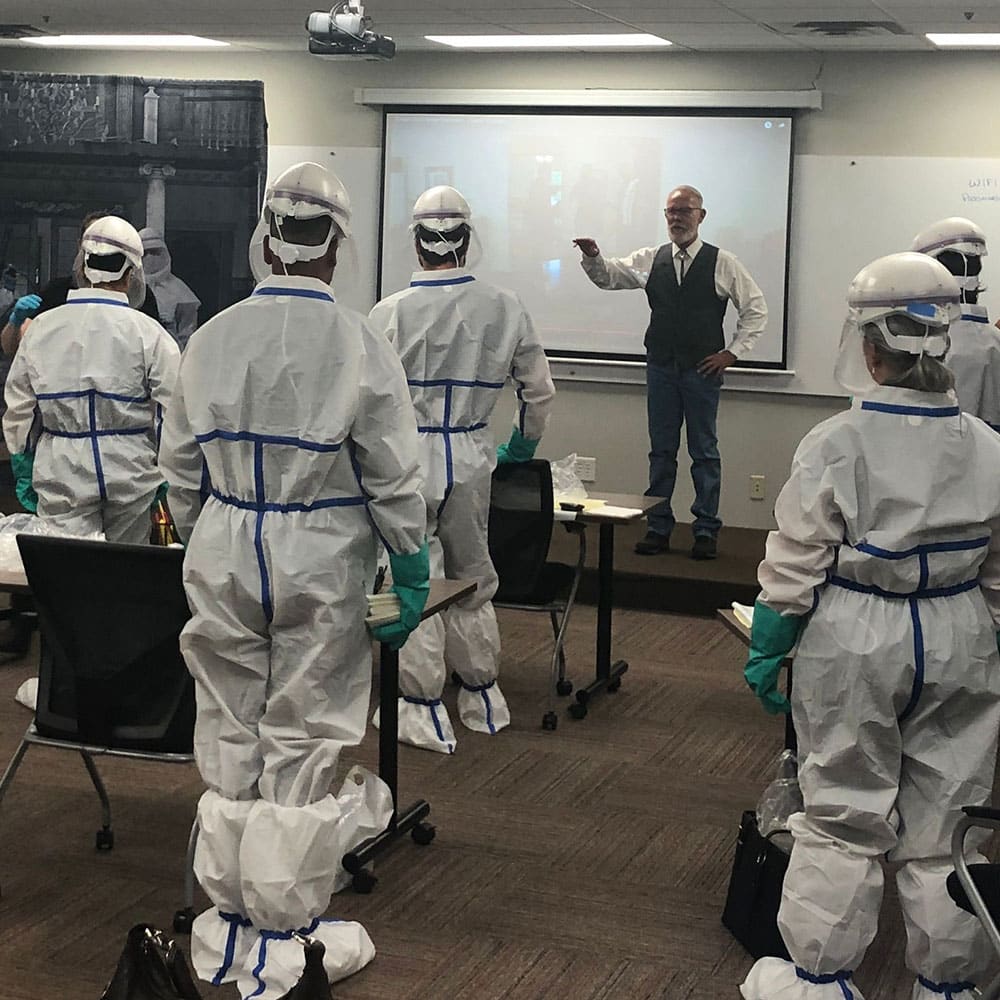 "There is not a contaminant or pathogen on this planet that I can't negotiate"
Jeff Jones
Certified High Risk/High Level Decontamination Specialist, Certified Forensic Remediation Specialist, Certified Forensic Operator, and Microbial Warrior®
BECAUSE THE BEST CRIME SCENE CLEANERS ON THE PLANET AREN'T CRIME SCENE CLEANERS . . .
THEY ARE CERTIFIED FORENSIC OPERATORS® AND MICROBIAL WARRIORS®
You will wear state-of-the-art PAPRs (Powered Air Purifying Respirators) and be trained by Certified Bio-Forensic Restoration Specialists® and Certified Forensic Operators in…
Forensic Restoration®. Forensic Restoration® is the comprehensive remediation of microenvironments (buildings and structures) that have been contaminated or are suspected to be contaminated by biological and pathogenic elements. Biological contaminants may be the result of crime and trauma scenes such as homicides and suicides, accidental or natural death incident sites, pathogens from Infectious agents, acts of bioterrorism, unattended death sites resulting in advanced human decomposition, and unsanitary dwellings such as hoarding houses.
Protocols, procedures, and processes have been proven in the field under extreme biological conditions.
The Critical Incident Data that is necessary before arriving at an incident site.
How to perform an incident site assessment.
Developing an equipment checklist. Participants will be trained in the safe and proper use of state-of-the-art equipment.
The difference between Cleaning and Forensic Cleaning.
Cleaning, Sanitizing, Disinfecting, and Sterilization: What's the big deal? What's the big difference?
Understanding log kills.
Proper donning and doffing of PPE.
Understanding microbial threat levels and why some disinfectants don't work.
Testing for clearance. When is "clean" clean?
Tying it all together and learning to work as a team.
Developing a professional vocabulary and how to talk to family members, property owners, and insurance adjusters.
And so much more.
Pre-operational goals:

Understanding many key regulations of the industry and the differentiation of forensic cleaning from regular cleaning.

Collecting critical incident data, assess the risk level, and conduct equipment checks.

Developing a plan that encompasses the 7 phases of Forensic Restoration® in the Microbial Warrior™ System.

Understanding key microbial threats.

Understanding the process of human decomposition and implications for cleaning.
Operational goals:

Performing site assessments in terms of structure, contents, and indoor air quality.

Selecting appropriate PPE, disinfectants, delivery systems and other materials as dictated by the risk level and site assessment.

Designing operational, transitional, and clear zones. Demonstrating technical proficiency in executing the 7 phases of a restoration job.

Demonstrating technical proficiency in cleaning and testing techniques.

Interpreting test results to assess cleaning effectiveness.

Leading a team to effectively execute a job.

Assisting the team leader to effectively execute a job.
Post-operational goals:

Demonstrating proper cleaning and disinfecting of equipment.

Demonstrate knowledge of proper waste management and regulations as appropriate per incident site and the jurisdiction it occurs.

Effectively communicating with team members to assess their welfare.

Preparing professional invoices describing the Microbial Warrior™ process used in the Forensic Restoration® project.
WELCOME TO THE MICROBIAL WARRIOR® ACADEMY
MWA IS THE MOST COMPREHENSIVE AND INTENSIVE BIOHAZARD REMEDIATION TRAINING PROGRAM IN THE INDUSTRY
The Microbial Warrior Academy is far more than just another "crime scene cleaning" class. This is the Ivy League of Bio Hazard Remediation Training! During a four-day immersion into the field of Forensic Restoration®, students will experience a tempo of professionalism that is not only unheralded in the cleaning and restoration industry, but also embraced and recognized by doctors and scientists alike. Participants who successfully negotiate this level of training will leave with multiple certifications including Blood Borne Pathogens Compliant Certificates and the highly coveted Certified Forensic Operator® designation.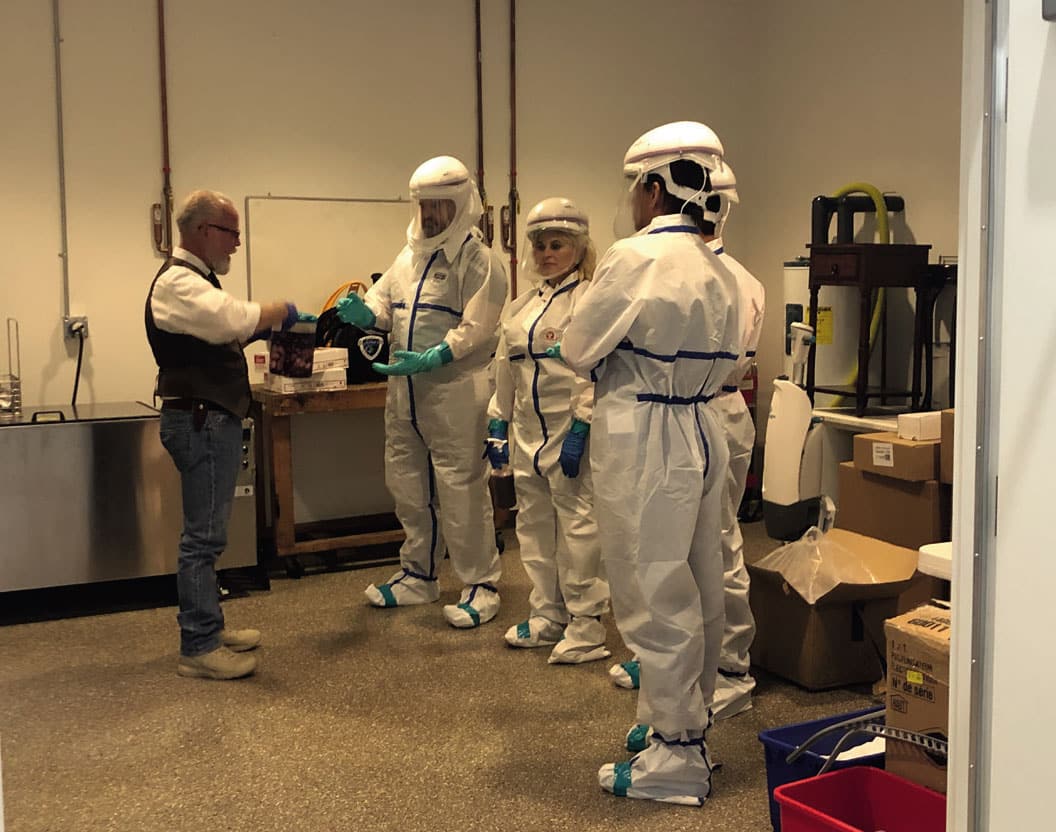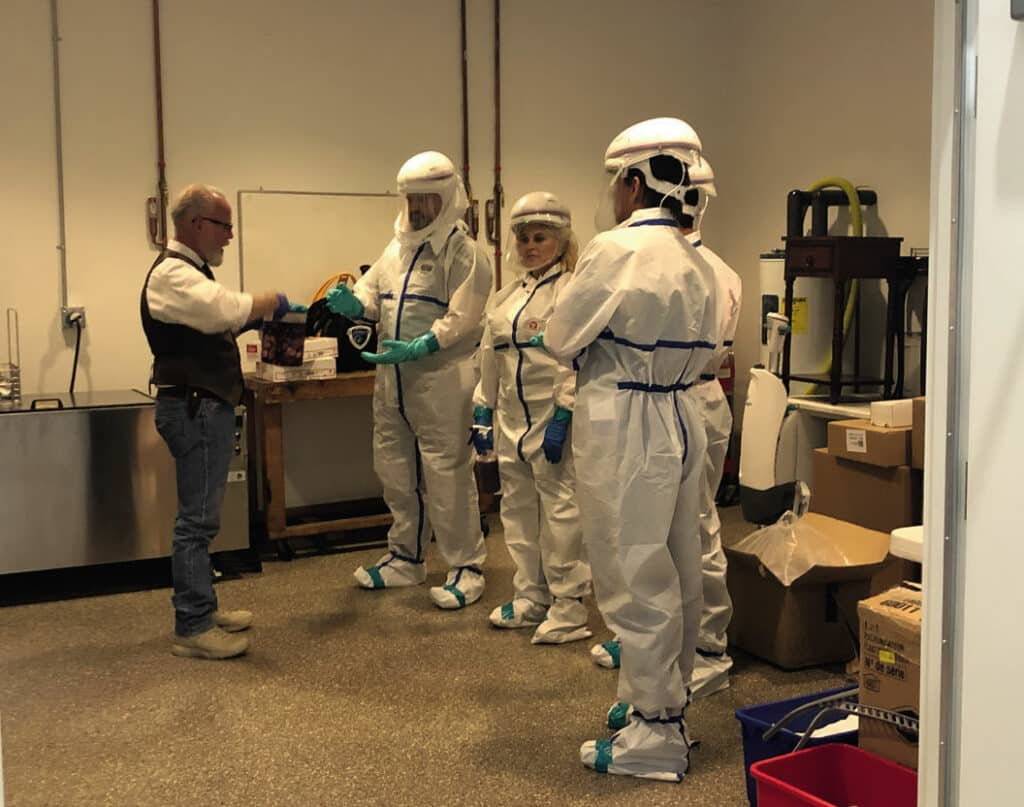 THE KNOWLEDGE
THE SKILLSETS
THE EMPOWERMENT
TO MAKE THE WORLD A BETTER PLACE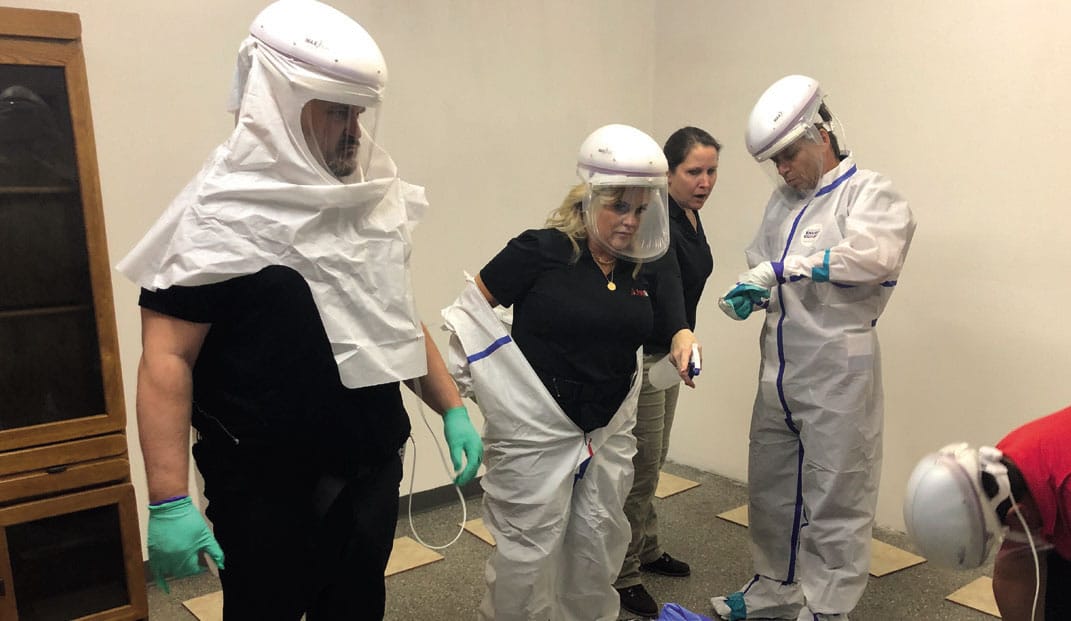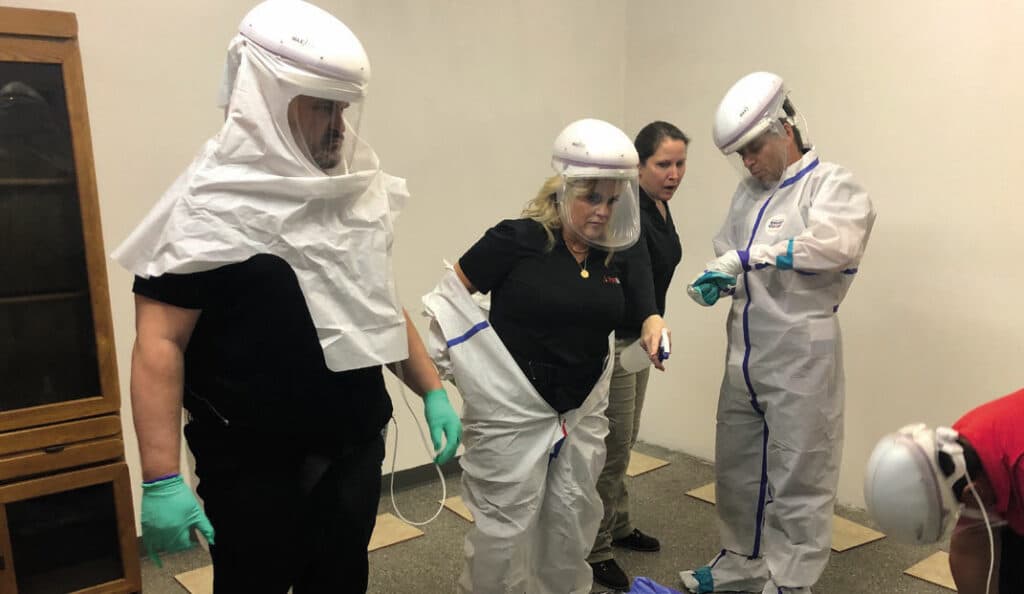 TO NOT ONLY MAKE THE WORLD A BETTER PLACE, BUT ENRICH YOUR LIFE, BOTH PERSONALLY AND PROFESSIONALLY BY BECOMING A TOP-TIER CERTIFIED FORENSIC OPERATOR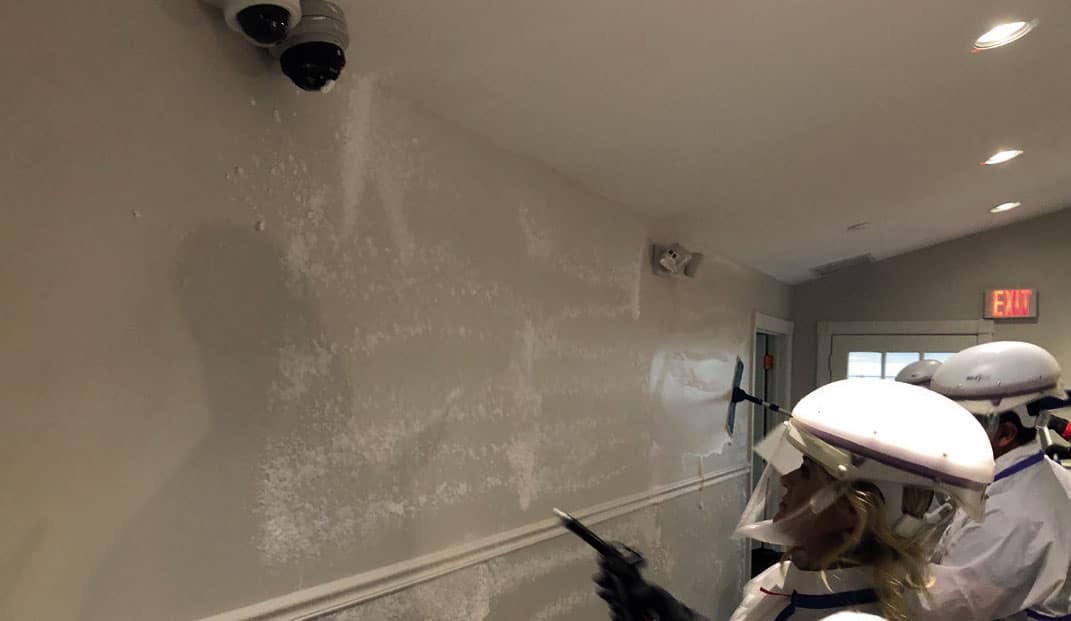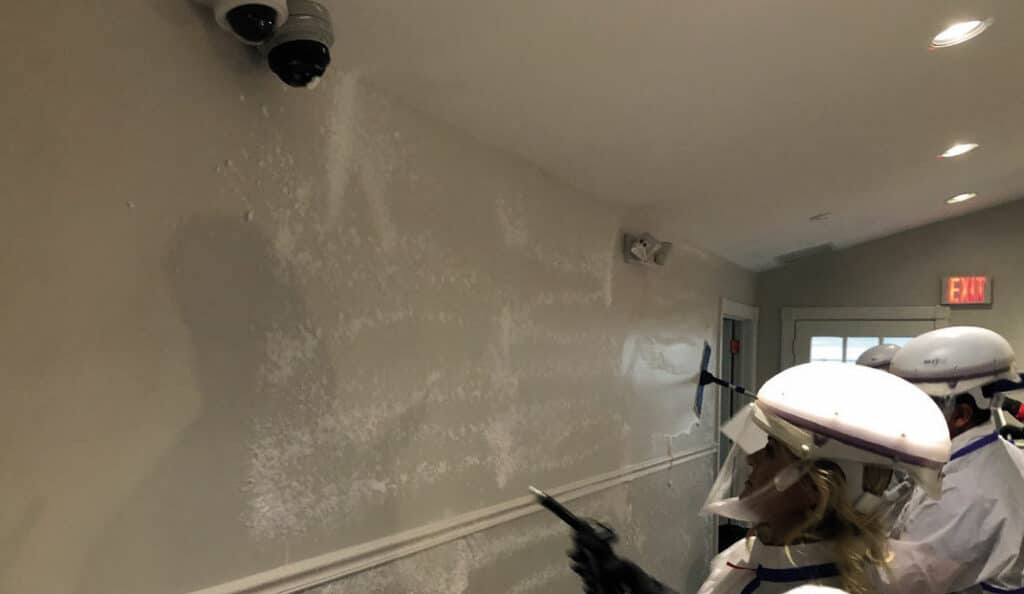 "PEOPLE DON'T TRAIN WITH US BECAUSE WE ARE DIFFERENT, THEY TRAIN WITH US BECAUSE THEY ARE!"
FORENSIC CLEANING AND DECONTAMINATION TRAINING FOR THE 21ST CENTURY
The coronavirus global pandemic shed light on the fact that there's an urgent need for more of us! And for more knowledge and know-how among us as well. We are in fact the vanguard of first responders when bio-risk gets real. The ones who draw and hold the line in any bio-risk event, large or confined. Then we go on the attack. With everything we've got. Until that risk is gone.
WE ARE MICROBIAL WARRIORS®. IT'S WHAT WE DO.
The Microbial Warrior® Academy takes what we do to a higher level. It is an elite level of training for those who want to be elite – plain and simple.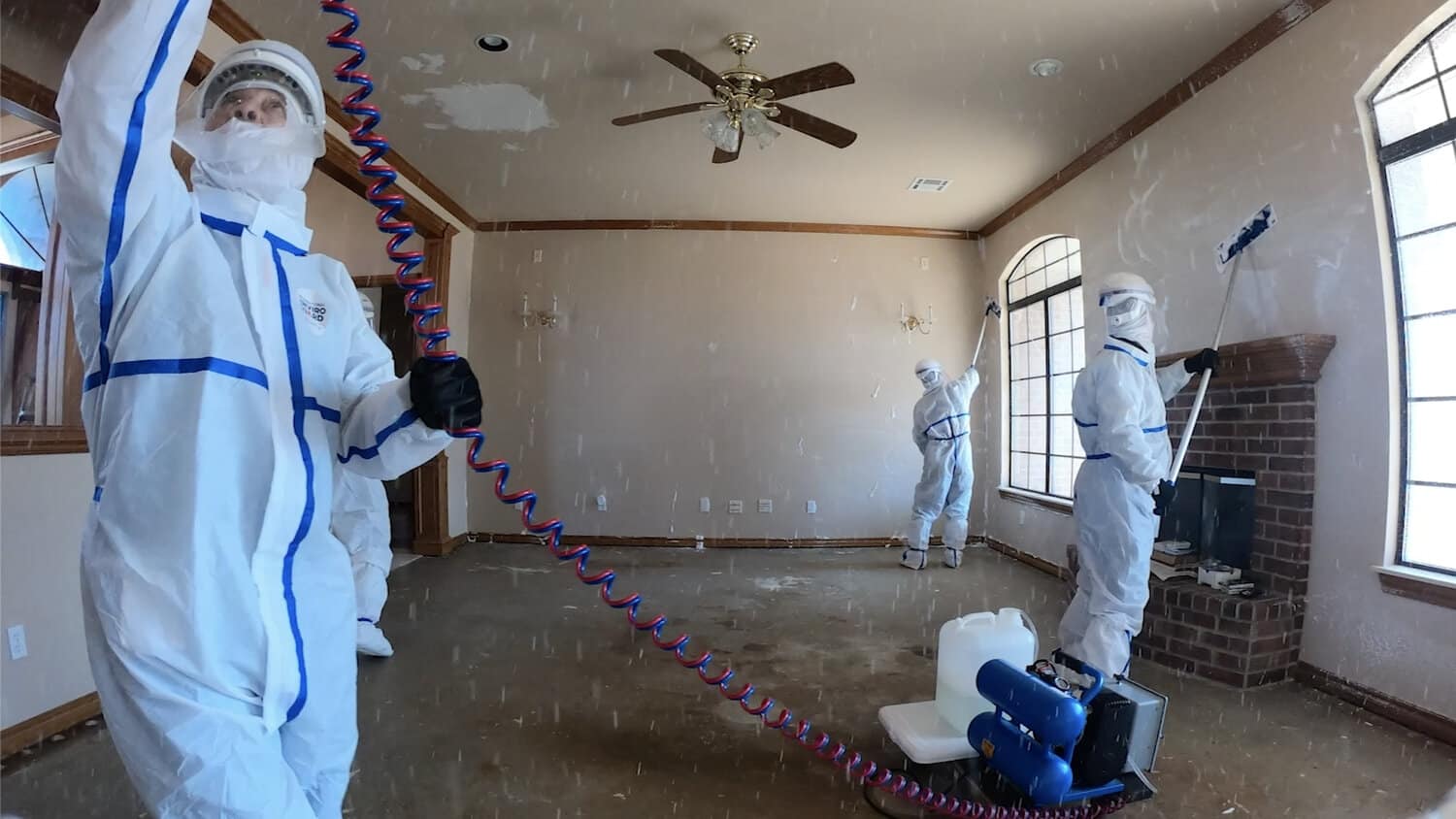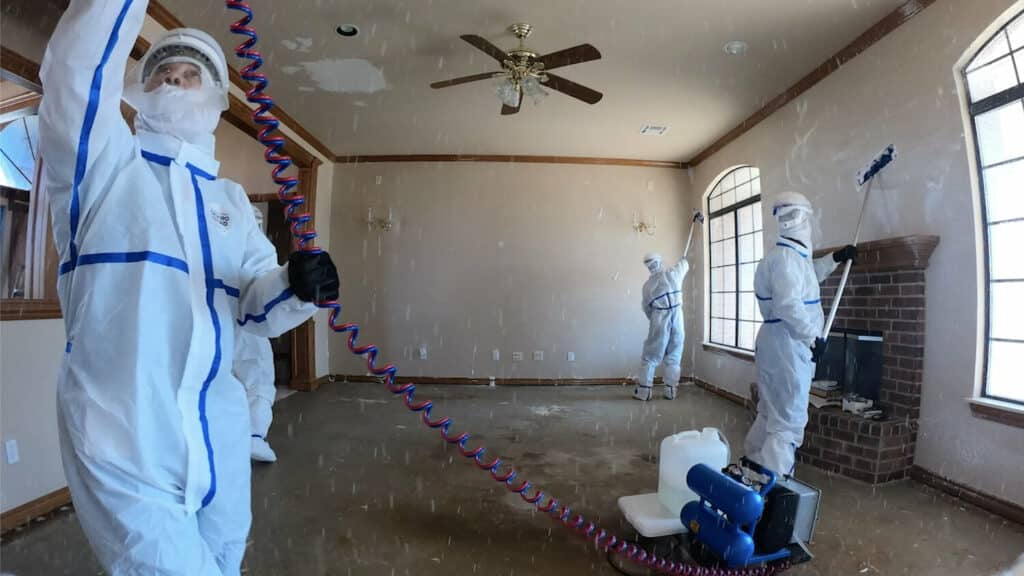 Student Testimonials
---
"If I were giving the class a score, I would give it an A+."
– KAREN ARGUS, PUROCLEAN OF STUART, FL
---
"… Microbial Warrior® Academy is on par with the Marine Corps training."
– BRIAN E ARGUS, LIEUTENANT COLONEL USMC (RETIRED)
---
"This training is going to take our business to a whole new level."
– BOB JORDAN
---
WE ARE MICROBIAL WARRIORS®. IT'S WHAT WE DO.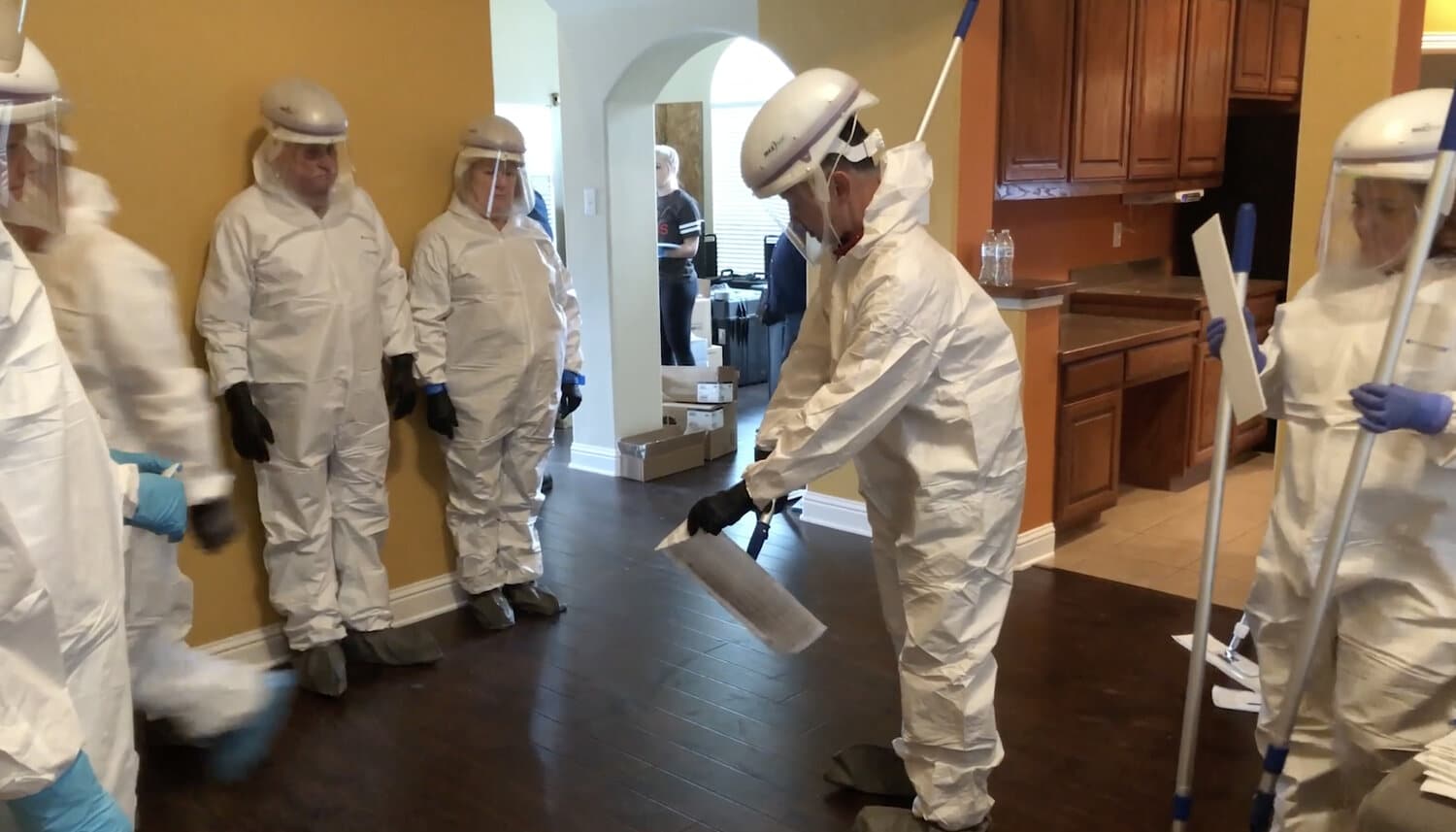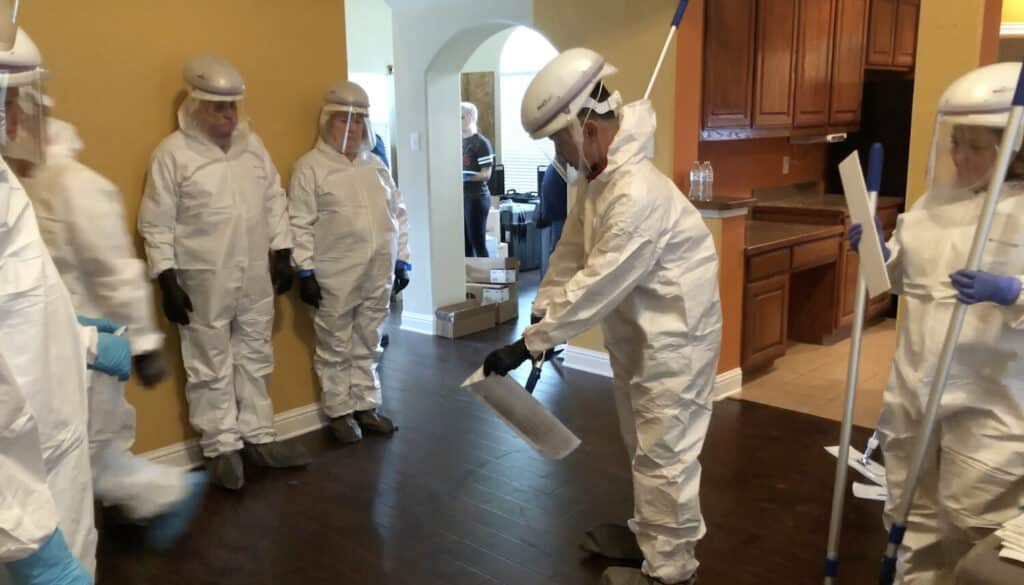 As you'll experience, the Microbial Warrior® Academy is more than a crime scene clean-up. Much, much more. What you'll take away from this will affect your whole mindset the next time you get "that call". The Microbial Warrior® Academy is about walking into some of the most hazardous conditions people face on Earth – and we're talking multiple bio-risks going on all at once – then walking out victorious against it all. The first time.
Professional Guidance from Industry Professionals
---
The Microbial Warrior® Academy combines science and data with real-world professional experience. Jeff and Lori Jones are Forensic Restoration® professionals who will be joined by other industry professionals who've "been there and done that," including Clay Hernandez.
---
THE MICROBIAL WARRIOR® CURRICULUM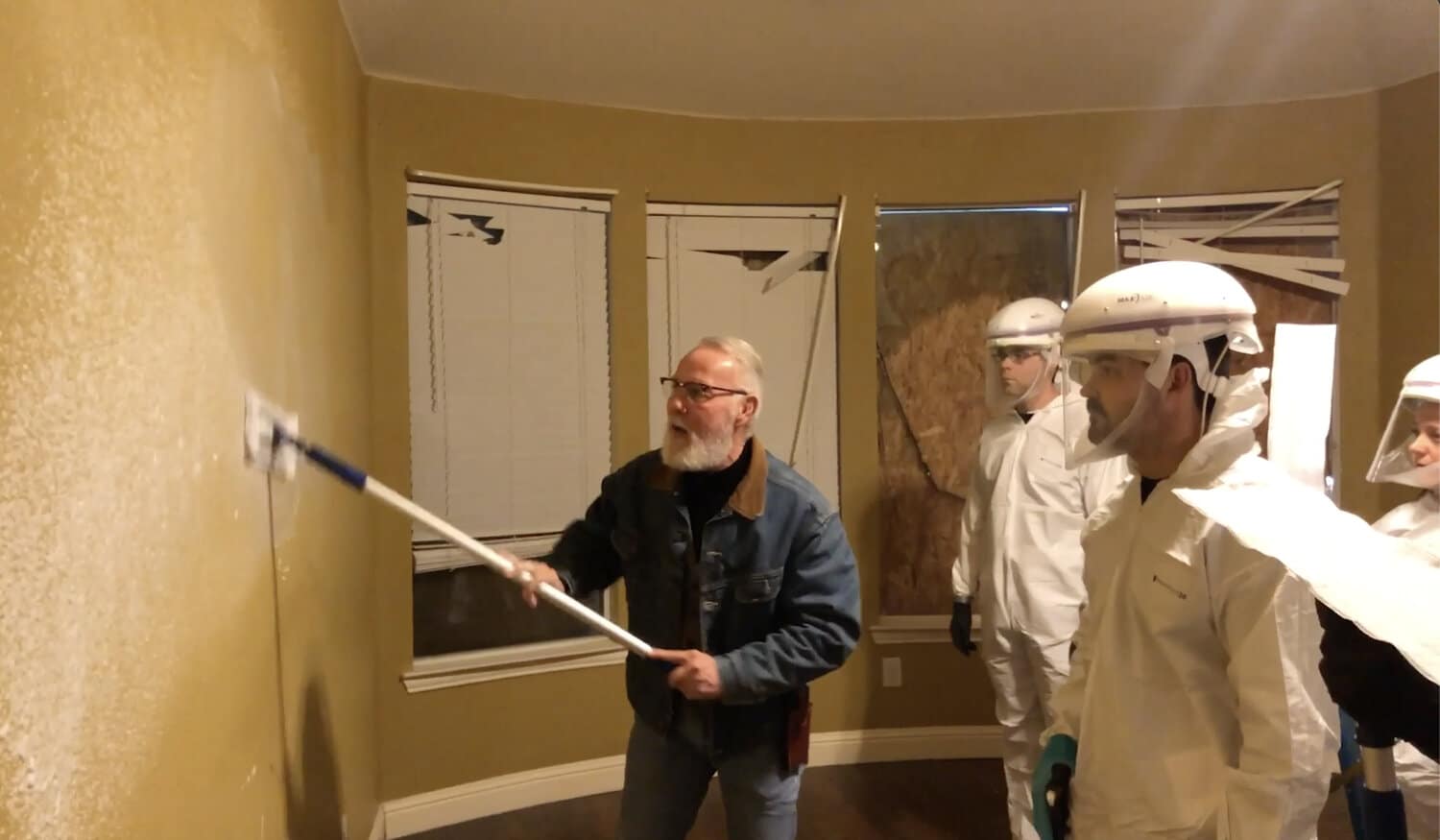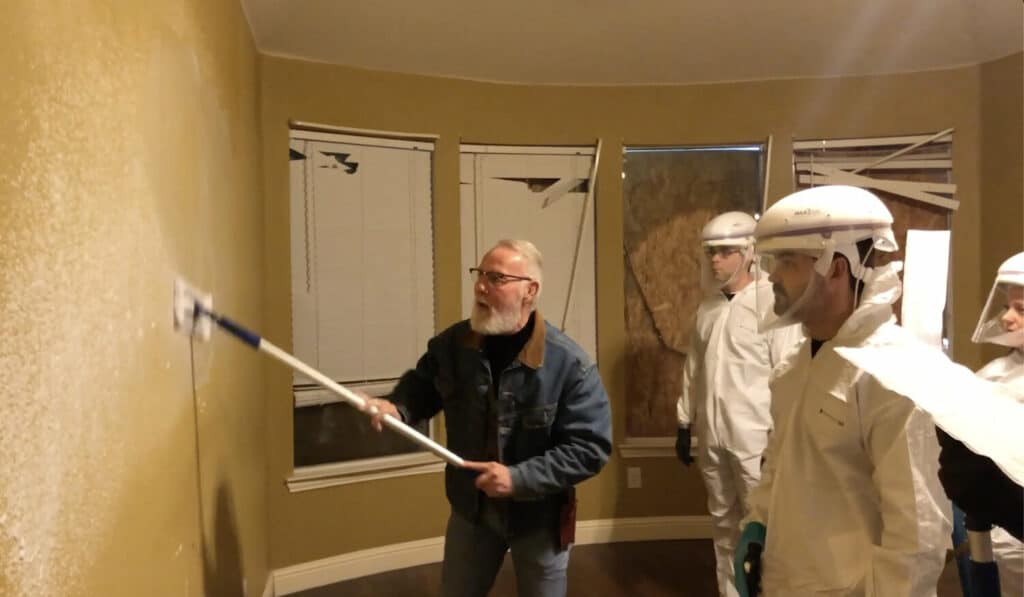 Because we think the best training comes from activating knowledge, the Microbial Warrior® Academy (MWA) places heavy emphasis on doing. The core program is backed by 50 years of experience. MWA is where the sciences of Bio-Risk Management and Infection Control meet the techniques of forensic cleaning and professional disinfecting and becomes the art of Forensic Restoration®. People don't train with MWA because we're different, they do because they are and want to make the world a better place.
Biological contamination from crime and trauma scenes, infectious disease, bio-terrorism, and unattended death sites leading to advanced decomposition, can happen anywhere and at any time. MWA along with Master Forensic Cleaner®, Jeff Jones, is raising the bar of professionalism in the Forensic Restoration® industry, building an army of Microbial Warriors®, ready and able to respond to any of the mishaps and mayhem of the human condition with not only knowledge, skill sets, and empowerment, but also care, compassion and concern.
Multiple Days. Multiple Professional Certifications.
---
The Microbial Warrior® Academy spans four days. Days One and Two are knowledge-building days, which results in a more basic level of certification On Days Three and Four, we take that knowledge, put it into action, and then test you to see how you've done for additional levels of certification. Hint: It will be hard not to score well with small classroom sizes and personal guidance from top industry professionals.